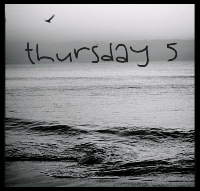 I decided that I want to start doing the Thursday 5 led by Nicole over at Flip Flops and Combat Boots. She's a super fun blogger to follow so check out her site... HERE
The rules are simple... write something that has made you feel each of these things..
Happy
Delighted
Grateful
Totally Stoked
Thankful
HAPPY - I am so happy that we got paid today and were able to avoid some fees with the craziness that happened to our bank account this week
DELIGHTED - I am delighted that I have been able to spend so much time with my little munchkin as she grows and changes! She is such a big girl now and loooves standing with the help of her new toys and she eats real big girl foods! soo fun!
GRATEFUL - I am so grateful that Kaylee and I were able to spend 12 whole days with daddy over Christmas break. It was the best present ever being able to have him here with us!
TOTALLY STOKED - I am totally stoked about my new found determination and motivation.. and gym membership!! I am so ready to get back to feeling good about myself!
THANKFUL - I am so thankful for my family and friends and baby girl, and for Jesus. With the Christmas season passing it reminded me even more about the life Jesus sacrificed for me! I am also soo thankful for the extra time (thanks to my break from school) I have been able to spend with him; praying, worshiping, and reading his word!